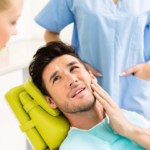 Can a Dentist Help with TMJ?
July 14, 2023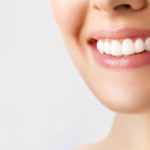 Veneers vs. Crowns: What is The Difference?
September 25, 2023
Cosmetic dentistry transforms smiles daily, but you need to know the various types of procedures available and what to expect from them. If you have questions about cosmetic dental care, we have the answers to your top Cosmetic Dentistry FAQs below.
1. What Is Cosmetic Dentistry?
While other forms of dentistry, restorative and preventative, focus on the function and health of your teeth, cosmetic dentistry looks at the appearance of your smile. Generally, you need healthy teeth and gums before you get cosmetic dental procedures.
This category of dental care includes procedures such as teeth whitening, straightening with Invisalign aligners, and dental veneers.
2. Does Dental Insurance Cosmetic Dental Procedures?
You will need to contact your dental insurance company to find out whether they offer coverage for cosmetic dental care. Even if they don't, Trailhead Advanced Dentistry provides patients with multiple financing options to help them pay for their dental services. With lending options such as CareCredit and Lending Club Patient Solutions, you have ways to pay for the treatment you need to get the smile you want.
3. Do Cosmetic Dental Procedures Hurt?
Because the category of cosmetic dentistry is broad, a better question would be to ask whether each type of procedure hurts. Generally, because cosmetic dental services treat the tooth's exterior, the options are noninvasive and painless.
Teeth whitening should not cause pain, and professional in-office or take-home options do not produce gum irritation and tooth sensitivity as over-the-counter products do.
Invisalign treatment does not cause pain, but you may feel a little pressure when progressing to a new aligner tray. This sensation will fade over the next few days as your teeth become accustomed to their new positions.
Dental veneers only require the dentist to remove a small amount of enamel. You should not feel pain during the placement process, but some people report minor sensitivity in the treated tooth after the procedure.
Don't worry about pain if you have cosmetic dental care planned. You will likely have very minor discomfort or no pain at all. Your investment in cosmetic dentistry will give you a brighter, better-aligned, and more beautiful smile.
4. Am I a Good Candidate for Cosmetic Dentistry?
Whether you can get cosmetic dentistry depends on the health of your teeth and gums. If you have dental decay or gum disease, you'll need to have those treated first. Plus, you should have realistic expectations of what cosmetic dentistry can do for you. Talk to the dentist about what types of treatment you need and what you can expect from the procedures.
Some types of procedures will require you to make changes to your lifestyle to maintain results. For instance, if you have teeth whitening, keeping your regular habits of drinking large amounts of coffee or not brushing regularly, you will quickly see your teeth discolor after whitening. You will need to dedicate yourself to reducing sources of tooth staining in your life to keep your smile looking good.
Similarly, if you have Invisalign, you may need to continue wearing a retainer as your dentist instructed after completing the initial Invisalign treatment. Failing to use your retainer could cause your teeth to return to their pre-treatment positions, negating the time and effort you put into the original Invisalign process.
Your dentist will discuss what to expect from each type of cosmetic dental care and how to maintain your results for as long as possible.
5. How Long Do Results Last?
How long results last depends on the type of procedure you had and your actions after you completed it. For example, veneers can last 10 to 20 years if well cared for. However, if you grind your teeth or use your teeth as tools, the veneers could break off or chip, necessitating replacements to fix.
How long your teeth stay white also depends on your habits. Regular brushing and flossing and opting for clear beverages instead of teas, coffees, red wines, juices, or sodas can help you keep your teeth stain-free longer.
Having your bite realigned with Invisalign should last for years as long as you follow all the instructions provided by your dentist for using the aligner trays and retainers.
For many people, results from Invisalign and veneers can last a decade or longer. Teeth whitening can also produce long-lasting results if you dedicate yourself to maintaining your smile. Feel free to discuss the longevity of particular treatments with your dentist if you have any concerns.
6. Is Cosmetic Dentistry Worth the Cost?
How much is having a smile, you feel good showing off worth to you? With cosmetic dentistry, a small investment of time and money will return many positive benefits to your life.
When you feel embarrassed about your teeth, you may feel less likely to smile, but smiling is good for your health. A report in the Star Tribune notes that smiling perks up the brain the same as if you ate 2,000 chocolate bars. Plus, smiling can reduce anxiety on a similar level as feeling well-rested.
A study from the American Academy of Cosmetic Dentistry uncovered the value people place on having a winning smile. The report noted that 62% would invest in keeping their teeth looking good. Among those surveyed, 45% reported a greater chance of remembering someone's smile than any other feature. Smiles also played important roles in first impressions. Those who had flawed smiles seemed less attractive to 37% of respondents and less confident to 25% of people.
Showing attractiveness and confidence with a great smile can help you to make better impressions in personal and professional relationships. So investing in your smile is well worth the time and money.
Trust Dr. Reiter at Trailhead Advanced Dentistry for Expert, Customized Cosmetic Dental Care
Do you want to improve your smile with one or more cosmetic dental services? See us at Trailhead Advanced Dentistry. Dr. Reiter is an expert in offering technologically advanced, customized dental care for all his patients. Contact us today for a consultation to find out how you can get a better smile.