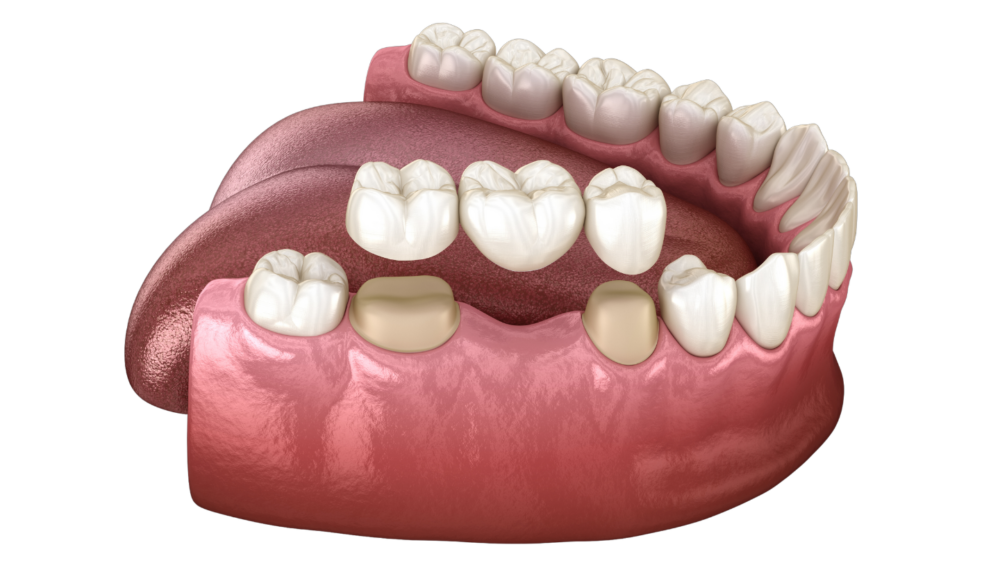 A Guide To Dental Crowns And Bridges
April 4, 2023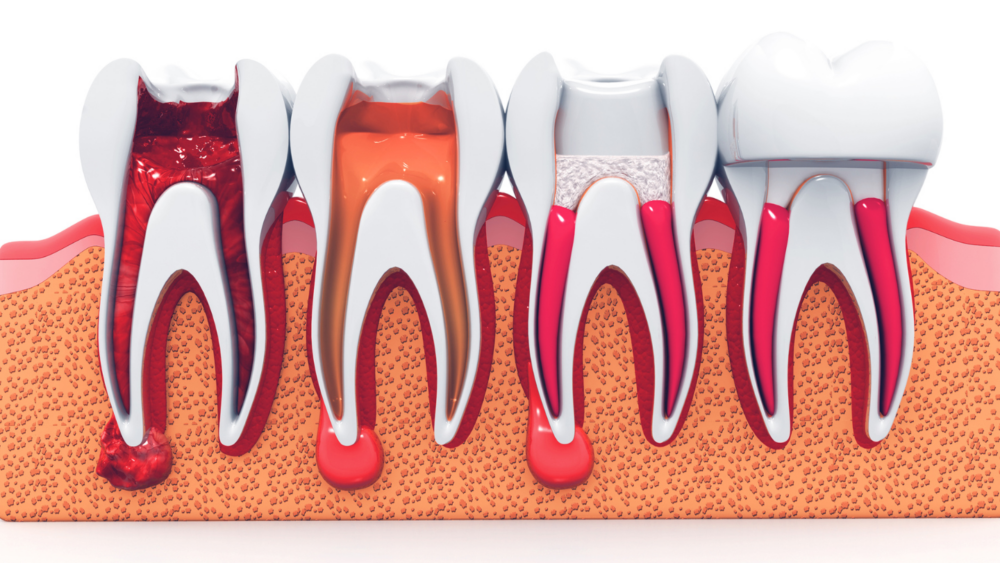 Are Root Canals Safe?
May 12, 2023
You smile more often than you may think. In fact, a study showed that 30% of people break out into a grin at least 20 times every day. Kids can smile up to 400 times daily! But, if you have too short, chipped, or discolored teeth that show when you smile, you may feel reluctant to grin. Dental veneers help to return your confidence in smiling by fixing minor cosmetic issues with your teeth.
What Are Dental Veneers?
Dental veneers consist of thin, strong porcelain pieces your dentist bonds to your teeth. Once in place, the veneer-covered teeth appear more consistent with the rest of your smile. You may benefit from veneers if you have cosmetic problems with one or more of your front teeth.
Due to the structure of the veneers, your dentist will have them produced in a lab. These customized veneers ensure you get the best smile possible from these pieces.
How Do Dental Veneers Work?
The thin shells of veneers cover your existing teeth. Hence, you need healthy teeth under them to ensure the longevity of the veneers. Therefore, if you have problems, such as decay in a tooth, you will need to have that treated first.
Veneers provide cosmetic improvements to your smile by fitting over problem teeth to hide the issues. For example, if one of your front teeth is shorter than its neighbors but otherwise healthy, you can have a veneer to fit over the tooth and make your smile even more.
Because everyone has individual dental measurements and veneer needs, your dentist will request custom-made veneers from a lab. These personalized veneers make your teeth look great and can last for years if you care for them.
Problems that Dental Veneers Correct
Dental veneers fix multiple issues with your smile. If you have any of the following problems, talk to your dentist about getting veneers to fix them:
Stained Teeth
Some stains may not respond to whitening or cause individual teeth to look darker than others. You may have one or more teeth that look discolored after root canal treatment, getting large fillings, taking tetracycline or similar staining medications, or having too much fluoride.
Because individually stained teeth can happen from severe decay, your dentist will examine your teeth to see if you need root canal treatment or a filling to stop the decay. After treatment, the discoloration may persist, meaning you'll need a veneer to hide the discoloration.
If you want to whiten all your teeth, do so before you get veneers because the porcelain material does not change color during dental whitening. Have your teeth whitened first before your veneers so your dentist can match your whitened teeth and your veneers will not stand out.
Gaps
Gaps between teeth, especially large gaps between the top front teeth, are common. However, you don't have to live with a gap in your smile. Veneers placed on the teeth on either side of the gap fill in the hole and fix your smile for years.
Worn Teeth
Worn-down teeth or teeth that remain too short can make your smile look uneven. A veneer covers the tooth and the space beyond so the shorter tooth matches the length of the surrounding teeth.
Chipped Teeth
Some types of chips in teeth only cause cosmetic damage. However, a chip can make you feel embarrassed to smile. Veneers cover the chip in the tooth and restore your smile to how it looked before the damage occurred.
Irregularly-Shaped Teeth
If you have teeth that don't have regular shapes for any reason, veneers will cover the flaws to make them appear to have the correct shape and dimensions. For instance, if you have a tooth with a bulge in it, but the tooth is otherwise healthy, a veneer will conceal the bulge and make it look like a regularly shaped tooth.
What Happens When You Get Veneers?
Plan to make a couple of visits to your dentist during the process of getting veneers. Think of the visits to get veneers as an investment that will give you a great smile to last for years. When you visit Trailhead Advanced Dentistry for veneers, you'll go through the following with our Dr. Reiter.
During the first visit, you'll talk to Dr. Reiter about how you want your teeth to look. He will let you know if veneers can help you to have the smile you want. In some cases, you may need other treatments first, especially if you have a cavity or decay in a tooth or gum disease.
Once ready for veneers, Dr. Reiter will use the computer to show you how your smile can look with veneers. You'll get to preview the results before starting the process of getting veneers. If you agree to veneers, Dr. Reiter will need to prepare your teeth.
Veneers need to have a small amount of the tooth removed before placement. Taking off some of the teeth means the veneer will sit flat on the tooth instead of standing out from the surface. After preparing the teeth you want veneers on, Dr. Reiter uses a digital scanner to take images of the teeth, which he sends to a lab that will custom-build your veneers.
When the lab sends your veneers back to us at Trailhead Advanced Dentistry, you'll return to have them placed on your teeth. Dr. Reiter bonds the veneers to your teeth to create results you can enjoy for years.
How Long Can Veneers Last?
Porcelain dental veneers last much longer than alternatives, such as composite bonding. In fact, many people have their veneers last for at least a decade or longer. If your veneers fall off, crack, or wear down over time, you'll need to return to get a new set of veneers to replace the original ones.
Advantages and Disadvantages of Dental Veneers
Always understand the pros and cons of any dental procedure before going through with the process. You can discuss the advantages and disadvantages of veneers in light of your personal dental health with Dr. Reiter, too. Weighing the advantages against the disadvantages can help you to decide if veneers are your best choice.
Pros of Veneers
Porcelain veneers are top-rated cosmetic dental options because they offer many benefits to patients who get them.
First, they last much longer than composite resin veneers. You can enjoy your new smile for over a decade with porcelain veneers.
Second, veneers look more like natural teeth, thanks to the porcelain materials and custom construction. Well-made veneers will not look like dental work.
Third, porcelain resists stains, so your smile will stay white.
Cons of Veneers
While veneers offer multiple perks, they are not perfect. Talk to Dr. Reiter if you have any questions or concerns about the downsides of getting veneers.
Veneers often cost more than alternatives, and insurance may not pay for the procedure. As a cosmetic procedure, many dental insurance plans may not pay for them. Ask about dental financing options if you need help paying for your veneers.
Second, you must take exceptional care of your teeth with veneers. While porcelain is very durable, it can crack or chip if you use your veneer-covered teeth to crack nuts, crunch on ice, open packages, chew on pencils, or grind your teeth. Cracked or chipped veneers need complete replacement because dentists cannot repair the porcelain.
Third, due to the preparation of the tooth's surface, you cannot change your mind about veneers and have them removed. The teeth will need to be covered by veneers for the rest of your life. However, many people like the look of their veneer-covered teeth, so needing to wear veneers for life does not pose a problem for them.
Finally, for some people, the process of having veneers placed could trigger sensitivity to hot and cold foods and drinks. Talk to your dentist if you feel concerned about sensitivity and how to control it.
Caring for Your Teeth After Getting Veneers
To ensure that your veneers last for years and continue to keep your smile looking great, you need to care for them consistently.
Because veneers resist stains, avoid drinking coffee, tea, red wine, or sodas. While these may not stain your veneers, they can stain the surrounding teeth, making the veneers stand out.
Protect your veneers from cracking or chipping by only using your teeth to eat food and never as tools. If you play high-impact sports, always wear a mouthguard during play to protect your teeth.
Keep regular dental appointments and maintain good brushing and flossing habits. These will keep your teeth and gums healthy and ensure that your entire smile looks great.
Consult with Us at Trailhead Advanced Dentistry to See If Dental Veneers Can Give You Back Your Smile
Only a dentist can fit you with professionally-made veneers. At Trailhead Advanced Dentistry, our Dr. Reiter uses the latest digital scanning to ensure you get the perfect veneers to complete your smile. Contact us to set up an appointment time for a consultation to see if veneers will help you to meet your dental goals. We can help you to get a smile that you won't have to hide.