Teeth Whitening in Matthews, NC
There are few things as uplifting as a bright smile. It's no wonder so many people opt for professional teeth whitening treatments to achieve a radiant smile.
At Trailhead Advanced Dentistry, we can improve the appearance of your smile with professional cosmetic services, such as teeth whitening Matthews NC, which locals depend on to have great smiles. We give you options to get whiter teeth on your schedule and to obtain the brightness you need.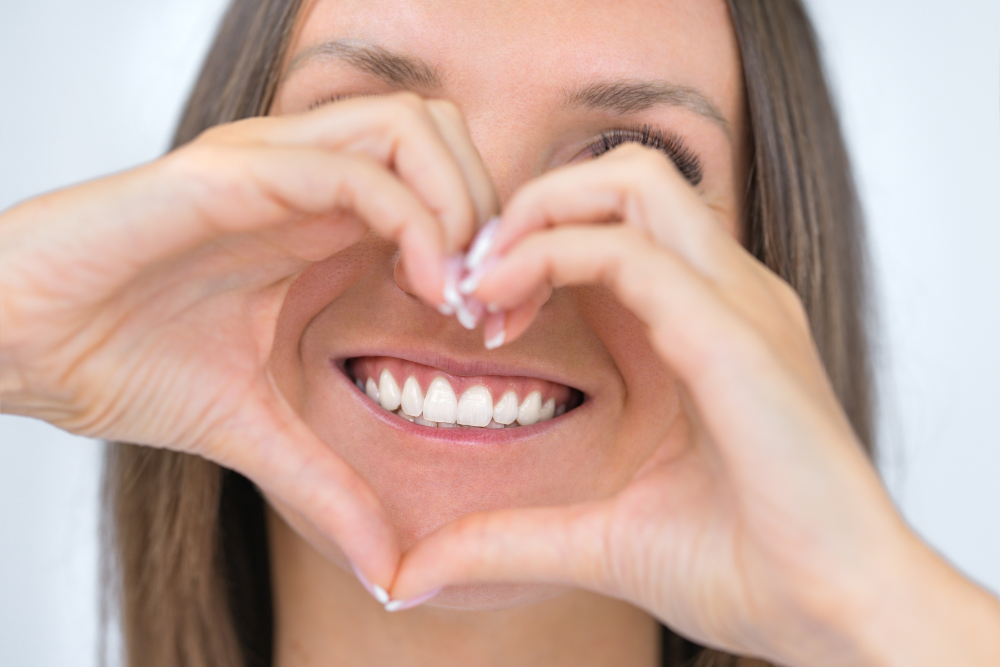 Your smile creates an impression even before you talk. The connection between stained or yellowed teeth permeates throughout society. People see those as having bad habits, such as smoking, or poor self-care, such as brushing. Even if the stains or yellowing happened from medication side effects or aging, it would not stop the negative views that people may have of your discolored teeth.
Whitening your teeth creates an impression of health and youthful vitality, which is important in social interactions and your career. Having a white smile can help you advance in society. A three-part study used simulated dates, job interviews, and an online survey to assess participants' first impressions of those with and without white teeth.
Study results showed a majority (54%) during the simulated first date would want to continue the experience with people who had whitened teeth. In the job interview simulation, 58% of those with whitened teeth got hired and 53% had greater salary offers.
While a whiter smile won't guarantee that you get a job, a date, or a higher salary, it can help you to make a great first impression when it matters most.
Why You Cannot Get Truly White Teeth on Your Own
Visit any pharmacy or grocery store, and you will see dozens of options for whitening your teeth at home. These products include paint-on bleach, whitening strips, and various types of toothpaste. However, these products have several problems.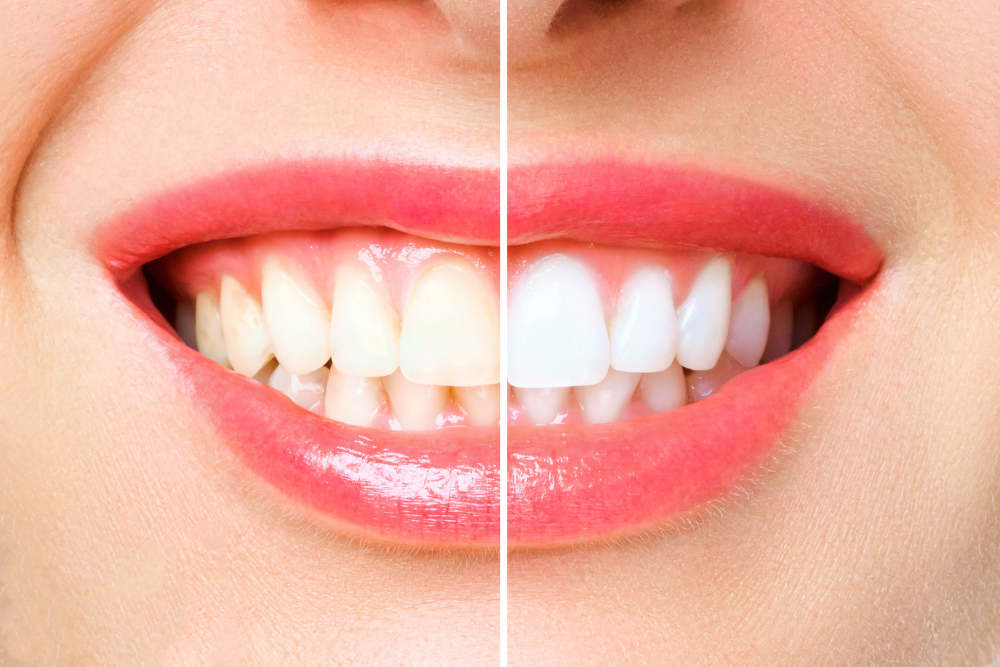 Store-Bought Whitening Products Don't Correct Intrinsic Stains
First, these products only work on minor external stains, such as from coffee, wine, or food. These stains sit on top of the enamel, making removal easier. However, many types of discoloration start from inside the tooth. Called intrinsic stains, standard whitening products sold in stores cannot correct the problem.
One of the most common causes of intrinsic stains is the natural thinning of the enamel as you age, making the underlying dentin cause the teeth to appear yellow. To correct intrinsic discoloration, you must chemically bleach the teeth with carbamide peroxide, hydrogen peroxide, or both.
Treatments sold in stores don't use these bleaching chemicals in the proper concentrations to effectively whiten teeth. They tend to work very poorly on intrinsic discoloration.
Store-Bought Whitening Products Can Irritate the Gums and Tissues in the Mouth
Another major problem with whitening products you buy in stores is their potential for irritating or burning your gums or mouth tissues. Whether using whitening strips, paint-on products, or trays, the products don't conform to your teeth. Therefore, some of the bleach can get on your gums or lips, which can cause severe irritation. Plus, these products often cause teeth sensitivity.
Store-Bought Whitening Products Don't Whiten Teeth Multiple Shades
In most cases, store-bought whitening products cannot make your teeth more than one or two shades brighter. You cannot rely on store-bought products if you need visible results quickly. They don't have the strength to produce the level of whitening that your dentist can achieve.
Teeth Whitening Services We Offer
To overcome the problems of whitening products sold in stores and get truly white teeth, visit us at Trailhead Advanced Dentistry. Our whitening services include powerful in-office treatments and convenient take-home kits. Discuss your expectations and schedule Dr. Reiter to determine the best whitening option for you.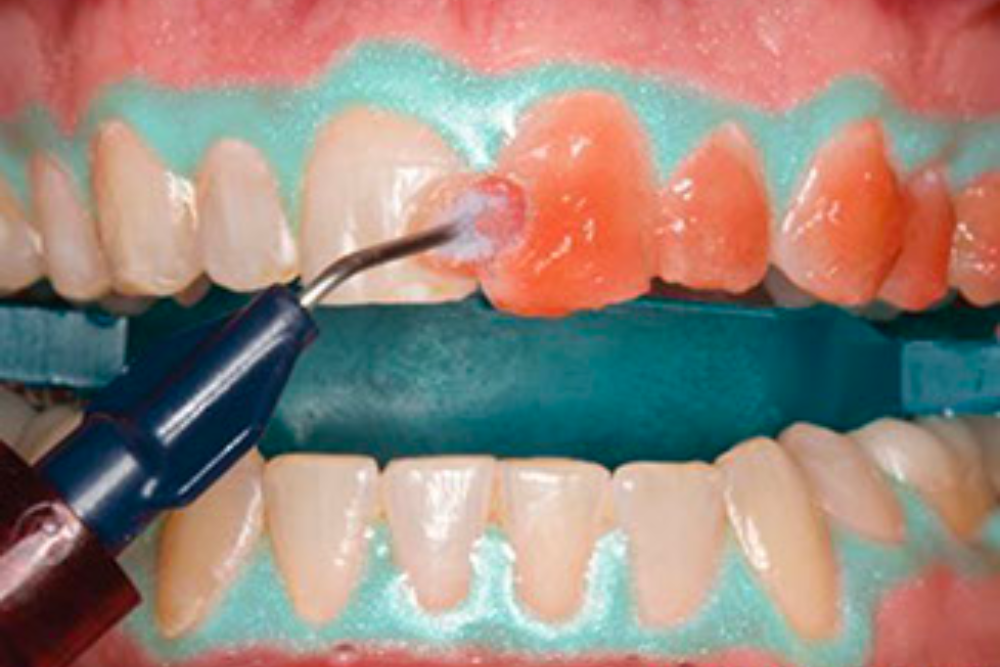 For our powerful in-office whitening, Dr. Reiter uses the Opalescence Boost system. Unlike other whitening systems that use light to accelerate the process, the Boost system does not require an LED light.
The dentist applies a protective barrier along the gumline. This agent helps to keep the bleaching agent off your gums. Then, the doctor places the whitening gel directly on your teeth over the first of two or three 20-minute sessions. You'll see visible whitening results within an hour of your first treatment.
This product uses a gel that includes fluoride and potassium nitrate to reduce sensitivity and irritation. Plus, all ingredients in the system are vegan and gluten-free.
When you need whitening of multiple shades or fast results, opt for the Opalescence Boost in-office system.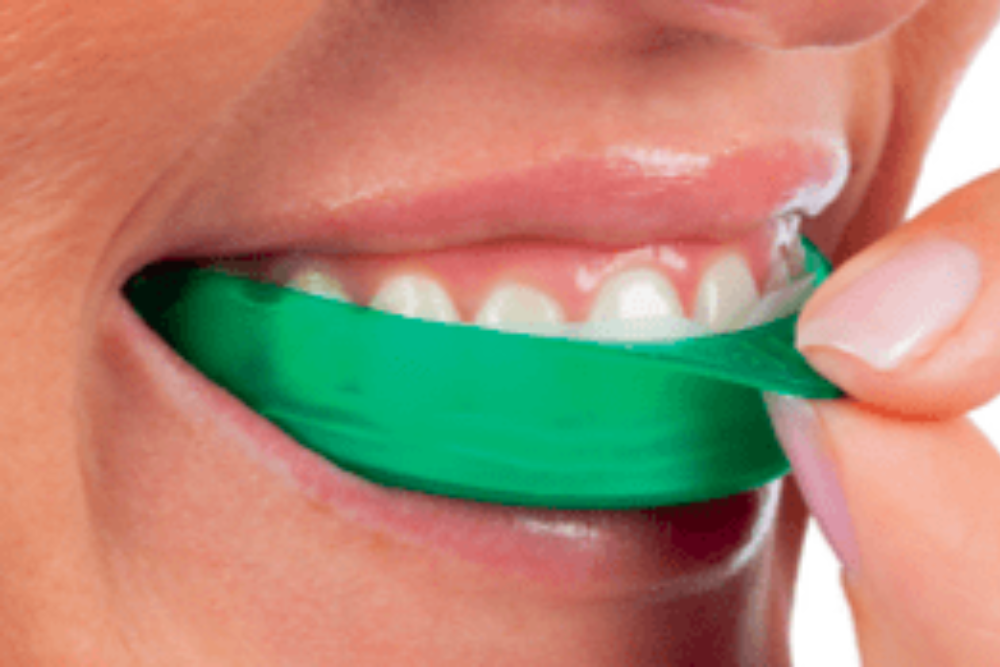 We also provide the Opalescence Go take-home whitening kit. Only available from approved dentists, you only need to wear it for a few minutes a day for up to 10 days to see results. You don't need to have the trays fitted to your mouth because they easily conform to any smile.
It also comes with easy-to-use, pre-filled trays. Simply place a tray into your mouth for the time required based on the formula strength.
The comfort and convenience of the Opalescence Go system lets you choose when you want to do your whitening over the five to 10-day course. Depending on the system and the dentist's recommendations, you may only have to use the trays for 10 minutes a day.
Trust Trailhead Advanced Dentistry When You Want Teeth Whitening Matthews NC Locals Rely on for More Beautiful Smiles
Get a smile that gives others a great first impression of you. Contact us at Trailhead Advanced Dentistry to schedule a visit for teeth whitening. With our professional whitening options, we can help your teeth attain the bright white color that you need for a winning smile.
Ready for your first appointment?
Has it been a while since your last visit? Bring back the sparkle to your smile — make an appointment to visit us!