The digital age has changed the face of almost every industry. These days, dentistry is no exception to this rule. Digital technology in the dental world is referred to as "Digital Dentistry."
What are the benefits of Digital Dentistry?
Digital Dentistry allows dental practices to provide an accurate diagnosis to patients, while creating a treatment plan with absolute precision. The ability for patients and dentists to easily access digital records aids in keeping up-to-date records on past procedures, cleanings, etc.
Patients are able to see exactly what is going on their mouths before any procedure is conducted. This makes them more comfortable and aware of what is happening to their teeth upon procedures such as fillings, implants, root canals, crowns, etc.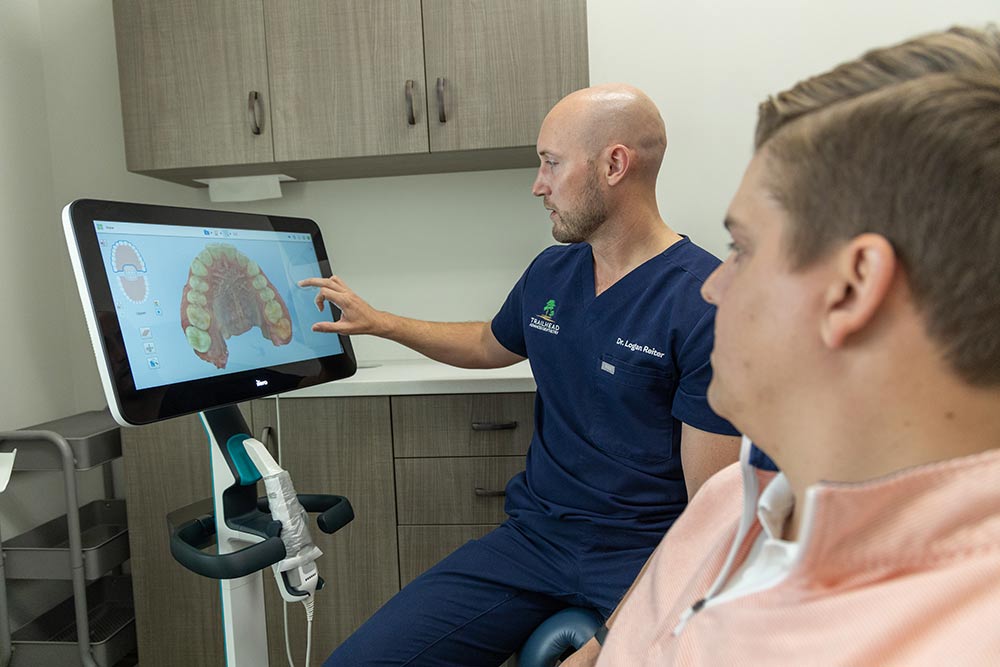 How Digital Impressions Work
It is now possible to create digital impressions that allow for an accurate replication of a patient's mouth, teeth and gums that can then be used in creating crowns. This is super beneficial to our patients because we no longer have to take those messy impressions!
Here's how it works:
Dr. Reiter will insert an intraoral wand in your mouth and gently move it along your teeth's surface area. The live images are displayed on a chairside monitor to show the progress as it's captured. This is really cool because you can see a 3-D image of your teeth right next to your chair. This entire process only takes a few minutes and provides the most accurate impression of your teeth.
Ready for your first appointment?
Has it been a while since your last visit? Bring back the sparkle to your smile — make an appointment to visit us!