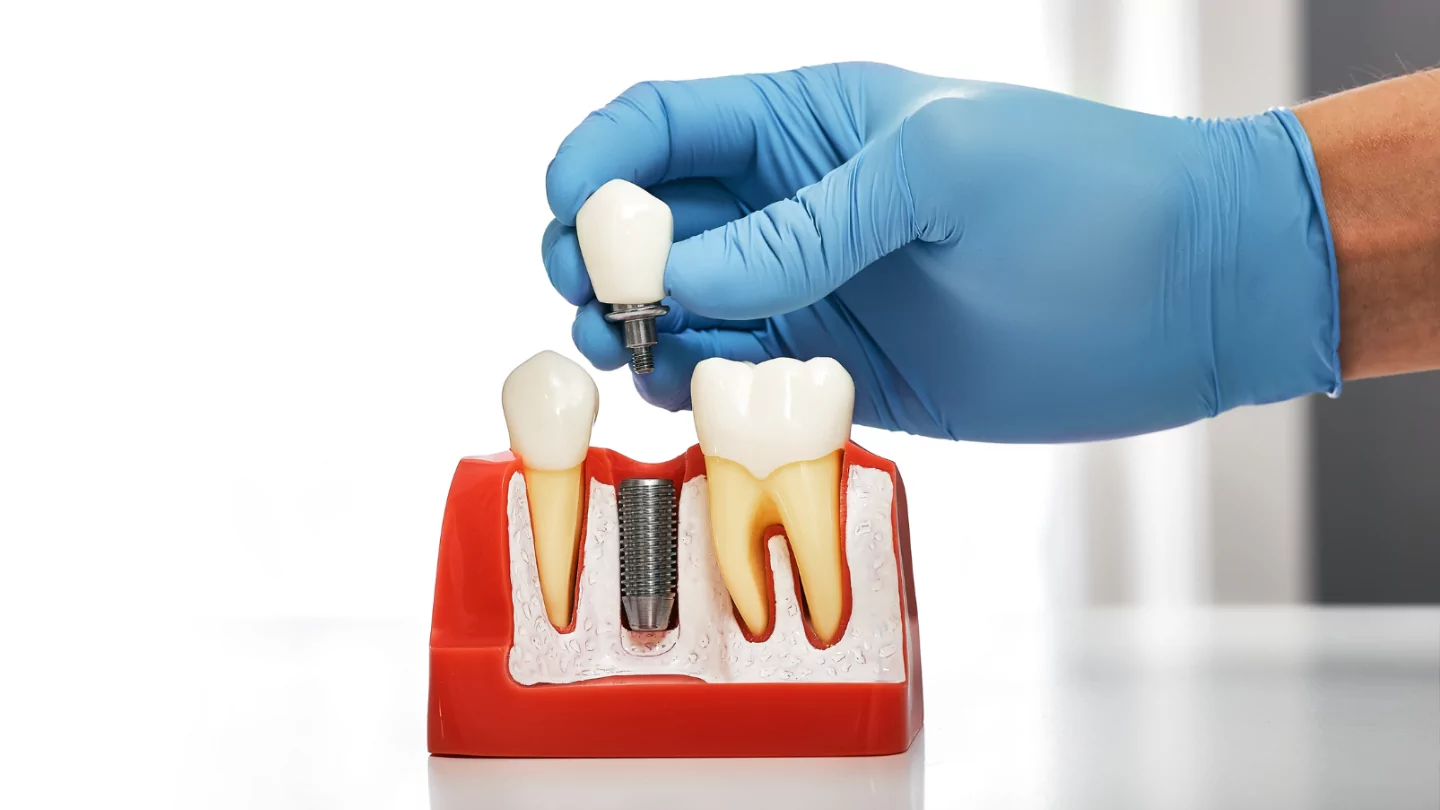 The Dental Implant Process
January 25, 2023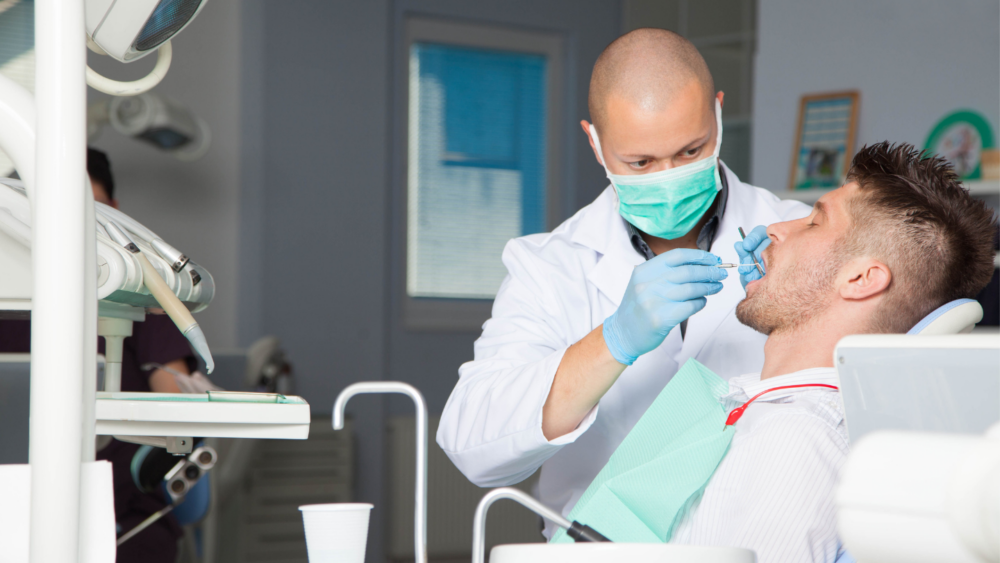 What is Considered a Dental Emergency
March 29, 2023
Everyone wants a perfectly bright smile with straight teeth. Thanks to innovations in orthodontics, you can get a straight smile with evenly spaced teeth, even as an adult.
You have two main options, braces and Invisalign. Because at Trailhead Advanced Dentistry, we get many of our patients asking us, "Should I get braces or Invisalign?" we've made this guide to help you to decide.
All About Braces
Braces are sets of orthodontic appliances that install directly onto your teeth and help change your bite's alignment. They come in many formats, including the most well-known metal design. Typical forms of braces include:
Metal braces with metal brackets and wires held together with rubber bands
Ceramic braces that use tooth-colored ceramic brackets, metal wires, and rubber bands
Lingual braces that install behind the teeth
Self-litigating braces that replace the rubber bands in metal braces with metal flaps or doors
Whether you should choose braces to correct your dental alignment issues depends on if you need them and find that their advantages outweigh the disadvantages.
Who Needs Braces?
Braces correct the major orthodontic concerns. For instance, if you have teeth that have rotated or severe misalignment of your bite, you may require braces to fix the issue. Additionally, teenagers and younger teens often use braces because they may lose Invisalign aligner trays or will not adhere to the process for clear aligner trays.
What Is the Process for Getting Braces?
The process for treatment with braces will last an average of two years. However, some very complex cases may require longer treatment times.
First, you will visit the dentist to clean and take care of any concerns with your teeth or gums, such as treating gum disease or extracting a tooth. Next, you'll go to an orthodontist who will create an impression of your teeth with a physical mold or by using a digital scanner, which helps them plan the braces' placement.
When you return to get your braces, you will have a longer appointment during which the orthodontist will adhere your brackets into place and install the wires and bands for your braces. You'll likely wear these braces for a couple of years.
For the duration of your treatment, you'll need to return to your orthodontist every month or two for adjustments. These visits let the orthodontist tighten your braces to readjust the positioning of your teeth slowly. Discomfort for a few days after these adjustments are normal.
Finally, at the end of treatment, the orthodontist will remove your braces. They may recommend using a retainer at night to keep your teeth in their new positions.
What Does Daily Life with Braces Look Like?
Wearing braces requires you to change some parts of your lifestyle. First, you will need to adjust your diet to avoid hard foods or sticky items that could damage the braces.
Additionally, you may need special flossing tools to reach between your teeth without harming your braces. Regular brushing and flossing are exceptionally important while wearing braces to remove food from between your teeth and from inside your braces.
Discomfort while wearing braces often occurs when you first have them placed and after each adjustment. Most people feel better after a few days for the teeth to get used to their placement within the braces.
Finally, if you get lingual braces, you may have a lisp as your tongue touches the braces inside your teeth. Over time, your speech should adjust to compensate for this, and your normal speaking patterns will return.
Advantages of Braces
The most significant advantage of braces is their ability to correct major dental alignment problems. If you have impacted teeth or serious bite issues, you may require the extra correcting power offered by braces to fix your smile.
Another perk of braces is their ability to work regardless of your level of compliance. Therefore, many orthodontists and dentists recommend braces for young teens who may not remember to use Invisalign trays properly.
Braces come in wide varieties, including lingual braces that hide behind your teeth or brackets on the front that match your teeth color. Talk to your orthodontist about the best option for braces for your alignment issue to find a balance between treatment effectiveness and aesthetics.
The material used for braces doesn't stain. Therefore, you have no restrictions on the types of drinks you can enjoy when wearing braces. Coffee, tea, and sodas, which could stain clear aligner trays, have no impact on the appearance or effectiveness of your braces.
Finally, unlike Invisalign trays, braces remain attached to the teeth, and you cannot lose them once the orthodontist installs them.
The perks of braces make them an ideal solution for younger users or those with severe dental alignment problems.
Disadvantages of Braces
Braces have some downsides to their use. First, the appearance of wires and brackets on your teeth can negatively impact your smile. If you are an adult, wearing braces may make you seem younger, which may translate to the impression that you lack experience in the workplace.
Another major downside to braces is their typical treatment time of two years. Once you make the decision to wear braces, you'll have to stick with them for years without the option to remove them if you feel discomfort.
Third, braces, especially metal ones, can cause abrasions inside the mouth and discomfort. This problem occurs mainly with lingual braces attached to the back of your teeth. You should become accustomed to wearing braces after a while. However, when you return to the orthodontist for adjustments to your braces, you may have a short period of new discomfort as your teeth adjust to the newly tightened arrangement.
Another concern with braces is the difficulty in caring for your teeth, which can lead to stains once the braces are removed. Keeping up with good dental hygiene while wearing braces and teeth whitening after removing them can restore your smile.
Similar to the stains left by metal braces on your teeth is the concern of food getting caught between the teeth. You could experience more cavities from the trapped food without good dental care. Additionally, many foods, such as caramel and hard candies, can break the wires on your braces. Broken wires extend the treatment time and require extra visits to the orthodontist to fix. To avoid these problems, you must adopt a special diet that omits the most sticky and hard foods to protect your braces.
The disadvantages of braces often lead many people with mild or moderate alignment issues to seek alternatives, such as Invisalign aligners.
Everything You Need to Know About Invisalign
Invisalign clear aligners represent the latest in orthodontic technology. These teeth straighteners don't rely on brackets adhered to the teeth for years. Instead, they use removable, clear trays custom-produced to fit your teeth.
To get Invisalign aligners, you must visit a certified dentist. They have the connection with the Invisalign lab and the equipment needed to take scans of your teeth to ensure that you get the perfect aligners that fit well and produce results.
Who Needs Invisalign?
Invisalign corrects mild to moderate dental alignment issues, including
Overbite
Gaps between teeth
Underbite
Crowded teeth
Crossbite
Teeth that stick out (protrude)
Impacted teeth
Dentists typically provide Invisalign clear aligners to those who they know will follow through with the treatment. Most often, those who get the best results from Invisalign are adults or highly responsible teenagers who will properly keep their teeth brushed and flossed, remove the trays when eating and drinking, and leave the trays in place for at least 20 hours daily.
What Is the Process for Getting Invisalign?
The process for getting Invisalign is painless. You will visit an Invisalign-approved dentist who will use a scanner to create a digital image of your teeth. This image replaces a physical mold and provides an accurate reproduction of the shape of your mouth.
The digital scan helps your dentist to plan your treatment. Based on your current dental alignment, your dentist will determine how long you need to wear the aligners and the amount of time you need to use each tray. Most people complete the Invisalign process within 12 to 18 months, but you could start to see results as soon as six months.
After the lab returns your Invisalign trays to your dentist, you will have an appointment to verify the fit of the first tray and get answers to questions that you have. You will wear the first tray for one to two weeks and replace it with the second tray in the treatment.
Unlike braces, you will not need to return to your dentist whenever you switch to a new tray. You will, however, still need checkups so the dentist can verify that the Invisalign process works for your teeth as expected.
What Does Daily Life Look Like with Invisalign?
Wearing Invisalign trays requires leaving them in your mouth for between 20 and 22 hours a day. The longer you can keep the trays in your mouth, the faster you will see results. However, you could extend your treatment time if you do not wear the trays for at least 20 hours daily.
Most people will use each set of trays for one to two weeks. When you progress to your new set of trays, you could experience a day of minor discomfort or pressure in your teeth because the new tray has a slightly different alignment that your teeth must become used to.
The only times you should remove your Invisalign trays will be for eating, brushing, flossing, and drinking. After eating, you'll need to brush your teeth to prevent stains on your Invisalign trays. Also, brush the trays and rinse them out after meals to remove any food particles from inside them.
Advantages of Invisalign
Invisalign's major perk is the invisible nature of the trays. They use clear plastic customized to your teeth that, even close up, others won't notice. You avoid the hassle of a metal-filled smile when you opt for Invisalign over braces.
Another benefit of Invisalign is its shorter treatment duration. Instead of two years for braces treatment, you may only have 12 to 18 months or less for your Invisalign process.
With braces, you cannot have certain foods that could snag or damage the braces. Invisalign has no dietary restrictions because you take out the trays before eating.
Finally, Invisalign aligners make caring for your teeth easier since you don't have to brush and floss around wires and brackets.
Thanks to these advantages, the Invisalign system is a popular alternative to braces.
Disadvantages of Invisalign
Invisalign treatment has some downsides. If you have severe problems with your tooth alignment, Invisalign may not be able to correct them. Talk to your dentist to determine the severity of your alignment issues.
Also, Invisalign trays require you to adhere closely to the process for the entire treatment term. Therefore, you need to keep a case on hand to store your trays while eating or drinking. In addition, you need to remember to keep them in your mouth for at least 20 hours daily. If you leave your trays out for too long, you may experience a setback in your progress or need more time added to your treatment.
Talk to your dentist to determine if the advantages of Invisalign make the system a better option for your lifestyle and dental needs.
Should I Get Braces or Invisalign?
Whether you should get braces or Invisalign is a decision to make with your dentist. Invisalign offers more comfortable bite correction without making you change your diet or lifestyle. Braces help correct major problems with bite alignment. Both are valuable orthodontic treatments.
Generally, adults who need minor to moderate correction of bite problems and don't want to advertise that they need orthodontic work should choose Invisalign clear aligners. When wearing these nearly invisible trays, others cannot see the aligners in your mouth, even at a close distance. Your smile correction remains your secret.
Those who have serious bite problems or younger teens who cannot correctly use the Invisalign trays should likely opt for braces.
Reach out to Trailhead Advanced Dentistry for Teeth Straightening
Improve your smile at Trailhead Advanced Dentistry. Call us to schedule your visit with Dr. Reiter to find out how you can get straighter teeth. Trust our team at Trailhead Advanced Dentistry to deliver the latest in cosmetic dental care to give you the best smile of your life.