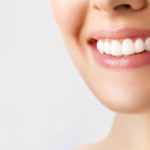 Veneers vs. Crowns: What is The Difference?
September 25, 2023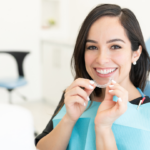 Is Invisalign Better than Braces?
October 29, 2023
Guesses to the question, "How often should you see a dentist?" include once a year, twice a year, and more frequently. The actual answer is just as complex and personal as your oral health. To find out, connect with a trustworthy dentist to learn more about how often you need to see them to maintain healthy teeth and gums.
Why You Need Regular Dental Visits
Regular dental visits serve multiple purposes. In fact, dental visits can save your life thanks to some of the vital screenings your dentist performs.
Evaluation for Gum Disease
First, during your dental visits, you'll have your gum health evaluated to determine if you have gingivitis or periodontitis. Gum disease is prevalent in adults. Among people over 30, 42% have periodontitis, the more advanced form of gum disease. If you don't have this problem treated, you could lose teeth. Your dentist will recommend periodontal treatment if you do have gum disease.
Professional Removal of Tartar and Plaque
Even with regular brushing and flossing, you may still develop plaque or tartar on your teeth. Plaque is a sticky substance that forms around food particles left in the mouth. It can hold bacteria, where the germs can eat into the tooth surface. After some time, this plaque hardens into tartar, which still harbors bacteria in your mouth. Only a professional can remove tartar from your teeth. When you have regular dental visits, you have these areas of plaque and tartar removed from your mouth.
Oral Cancer Screenings
Annually, 54,000 Americans obtain a diagnosis of oral cancer. Additionally, 11,000 Americans die from this disease each year. Thankfully, your dentist performs screenings for this cancer when you visit because early detection dramatically improves the chances for successful treatment.
An oral cancer screening consists of the dentist looking at the sides inside your mouth, under your tongue, the roof of your mouth, lips, and tonsil area. They will also feel on the sides of your neck for any swollen lymph nodes.
Don't worry if your dentist spots something unusual. They may ask that you return in a few weeks to see if the area healed or needs additional testing.
Oral cancer is very treatable, especially with early detection, and regular dental visits increase your chances of getting this condition found and treated in its earliest stages.
X-rays and Evaluation of Dental Health
Even if you don't have dental pain, you may need X-rays once a year. These images give your dentist insight into the health of your teeth. You could have dental damage that doesn't cause pain but shows up in the pictures. Getting treatment at this early stage will help you avoid the pain of a developing cavity or other decay and the need to visit the dentist unexpectedly.
A Chance to Learn About Additional Dental Care
Dental visits also allow you to talk to your dentist about any concerns you have. For example, you can learn more about cosmetic dental offerings from your dentist, such as teeth whitening or Invisalign. Or you can get advice for proper brushing and flossing or which tools your dentist recommends that you use at home.
Talking to your dentist can also help you reduce anxiety and learn more about improving your oral health at home.
Reduce Anxiety
One of the unexpected perks of having regular dental visits is their ability to reduce anxiety. By knowing that you will go to the dentist at least once or twice a year, the process becomes routine, especially when you know what to expect during each visit.
Plus, with good home dental care combined with regular dental visits, you're less likely to see the dentist while you're in pain. Pain before your visit can cause anxiety if you feel scared that the dental exam or treatment will increase your existing pain.
Finally, regular dental visits will make you feel more comfortable with your dentist and the office staff. Being more relaxed can make it easier to talk about your dental anxiety and get help during your visit.
How Often Should You See a Dentist?
Most people need dental visits twice a year for exams and cleanings. However, some people need extra visits due to certain conditions or risk factors for oral health problems.
You might need to see your dentist more often than two times each year if you smoke, drink alcohol regularly, take medications that cause dry mouth, have cancer, are diabetic, are pregnant, or experienced gum disease. For example, pregnancy hormones increase the risk of periodontitis. Additionally, vomiting caused by morning sickness can erode the teeth. Therefore, pregnant people should take extra care to protect their gum and tooth health by seeing their dentists during their pregnancies.
Many conditions, medications, and habits can contribute to an increased risk of developing gum disease or tooth problems. Always let your dentist know about any chronic conditions and medications you take.
Whether you have factors that can influence your oral health, you still need to talk to your dentist about how often you should see them. They will ask about your medical and dental history and give you a recommendation based on what they think is the best schedule for dental exams and cleanings for your health.
What Else Can a Dentist Offer?
Dentists do more than offer regular exams and cleanings. You can get cosmetic services to improve the appearance of your smile. Restorative treatments, such as fillings or crowns, fix problems that impact the health of your teeth. By offering these services, your dentist can improve the health and beauty of your teeth.
Come See Us at Trailhead Advanced Dentistry for a Dentist. You'll Feel Good Visiting Regularly
The correct number of times to see a dentist is however many they recommend for you. Make sure that you have a dentist you will feel good returning to several times a year to make each visit an enjoyable experience. If you don't have a regular dentist, contact us at Trailhead Advanced Dentistry. We'd love to have you as part of our patient family.