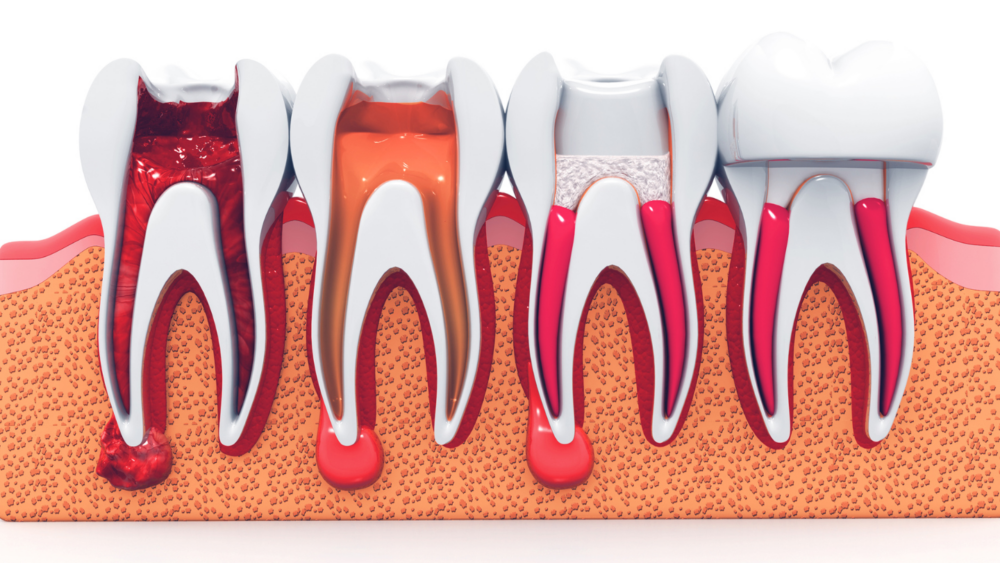 Are Root Canals Safe?
May 12, 2023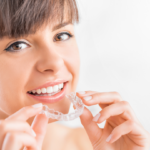 Benefits of Invisalign | Our Guide
June 30, 2023
Since 80% of Americans have dental benefits as of the end of 2020, one of the most common questions that we get at Trailhead Advanced Dentistry is whether we are in-network on a specific insurance plan or accept a patient's insurance.
We accept insurance for payments, but to help you understand your possible financial responsibility, you should know about the differences between network coverage, including out of network benefits.
Understanding Insurance Networks
Insurance networks refer to whether dental providers have negotiated costs with the insurer or not. In many cases, you can choose any dentist you want, either in or out of the network. However, you will pay different amounts for services from in-network versus out-of-network providers.
In-Network Coverage
Your dental insurance provider has a limited network of dental offices they work with. These dental clinics agree to charge the insurer specific fees for covered procedures. Consequently, your insurance company classifies these dental offices as "in-network."
Most insurers cover some or all of the negotiated fees for services from these providers. These have the lowest out-of-pocket costs. Depending on the type of dental insurance you have, you may also have a minimal number of providers in your insurer's network to choose from.
Out of Network Benefits
Offices that don't negotiate with dental insurance companies are out of network. However, your insurance provider may still cover some of the costs of the care you receive, depending on your plan. For example, HMO dental plans may require you to pay 100% of the cost for services from out of network providers. PPOs may cover a percentage, though a smaller one than offered for in-network services.
In many cases, if you choose an out of network provider, you have more options.
Out of Network Benefits for Dental Insurance or Payment Options
Dental insurance has several forms that correspond to the size of network coverage. Additionally, plans have a range of coverage for out of network benefits depending on the type of plan you have. Depending on the dentist you choose, some will have lower premiums with higher out-of-pocket costs.
Dental Discount Programs
Dental discount programs or payment options are not insurance plans. However, you must still pay monthly fees to keep these benefits. Compared to PPO or HMO plans, you may spend less each month for discount programs than you would for dental insurance.
Discount programs give you reduced rates at selected dentists, which you must pay out of pocket at the time you get the service. For instance, you may have a 20% discount on the cost of a filling at a dentist who accepts one of these programs.
Unlike insurance, you do not have waiting times, out-of-pocket maximums, or deductibles. However, if your dentist does not accept your discount program, you will pay 100% out of pocket for all coverage.
PPO Dental Insurance
Preferred provider organizations (PPO) plans get their name from the network of dental experts the insurer works with. This network is the group the insurer considers in-network.
Preferred providers have worked out discounted rates they will accept from the insurer. In return, they have a greater chance of getting new patients looking for in-network dentists. The networks for PPOs tend to have more dental professionals within them, making finding a dentist that you like in the network easier.
However, if your dentist is out of network, you may prefer a PPO plan. Among the many coverage options, only PPO insurance reliably provides some benefits for out-of-network providers. While the insurer won't pay the whole bill, they often cover a percentage, depending on the type of service.
Compared to HMO plans and discount programs, PPO dental insurance costs the most but gives you more dentists to choose from and better out of network benefits.
HMO Dental Insurance
The smallest networks often come with HMO dental insurance. However, you will likely pay the least for your premiums and dental care. You must choose a dentist from the network to have any coverage from the insurer. If you decide to visit a dentist out of your network, you will not have any insurance benefits and have to pay for all dental care yourself.
How Out of Network Dentists Help Their Patients Pay for Care
Good dental care is an essential part of having a healthy body. However, if you cannot find a dentist in your network or lack insurance, you may skip important dental visits.
At Trailhead Advanced Dentistry, we are in the network with several major dental insurers. However, for our patients who don't have us in their insurance network or those who lack insurance, we provide several flexible options for covering the cost of dental care.
Membership Savings Program
Our membership savings programs give you similar benefits as a discount program, but you have the assurance of getting all your care from us at Trailhead Advanced Dentistry, a top Matthews, NC, dentist.
With our plans, you pay a single fee that covers you for the entire year. We have two plan options to select from. Choose our standard plan for coverage of basic dental cleanings, x-rays, and exams. Plus, you get a discount on minor and major dental services, such as fillings, crowns, or Invisalign.
Our period membership plan includes coverage of more thorough periodontal cleanings, exams, x-rays, and fluoride. You have a deeper discount on periodontal treatment requirements plus the standard discount on other major and minor dental services.
Third-Party Payment Plans
We accept payment plans from CareCredit and Lending Club. These options allow you to pay for your dental care in full on the day of your visit. Over time, you repay the lender at a low rate. Visit our site to sign up for one of these payment programs.
Don't Let Finances Keep You From Getting Great Dental Care at Trailhead Advanced Dentistry
Come see us at Trailhead Advanced Dentistry for high-quality, high-tech dental care. We also offer flexible payment methods, including insurance, memberships, payment plans, and more. We want you to have great teeth by getting the best dental care with the latest tools and methods. Contact us now to schedule a visit or learn more about how we can help make paying for your dental care easier.