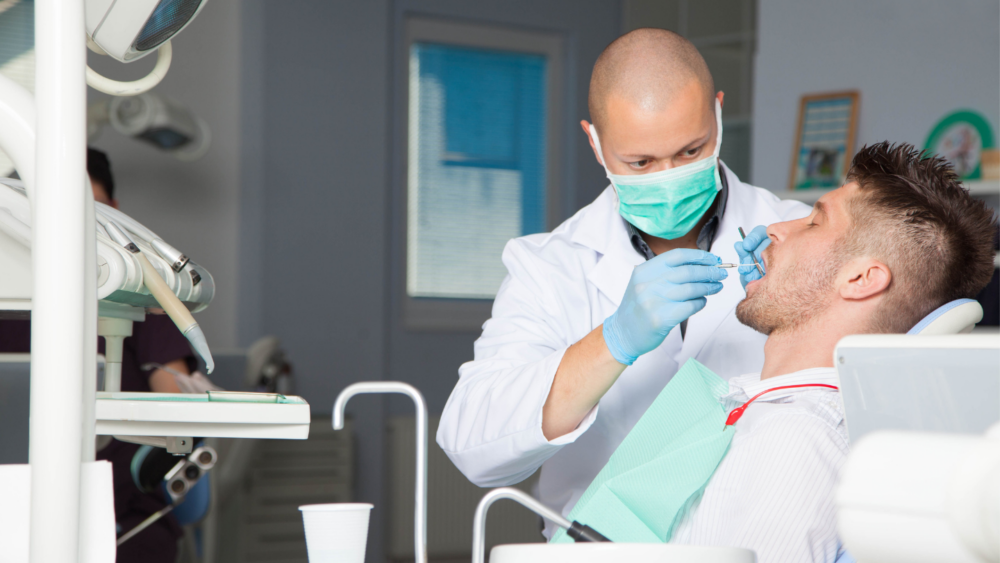 What is Considered a Dental Emergency
March 29, 2023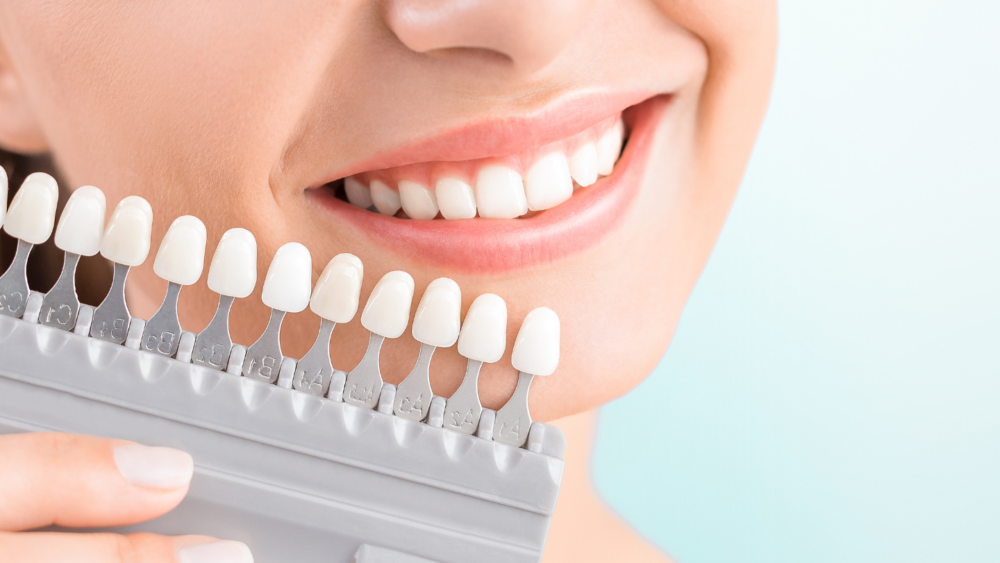 A Review of Dental Veneers
April 26, 2023
Your teeth don't have to be perfect to have a great smile. Innovations in dental fixtures mean you can have a beautiful, complete smile even if you have a few teeth missing or problems with individual teeth. Let us help you to understand the answer to one of patients' most often asked questions, "What is a dental crown and bridge?"
What Is Dental Crown and Bridge Work?
Dental crowns and bridges both fall under the category of restorative dentistry. This area of dental treatment focuses first on returning the painless functioning of your teeth.
While these two dental treatment options both restore your smile, our dentist uses them for different reasons. Crowns cover individual teeth that need extra strength to withstand biting pressure. Bridges replace missing teeth in your smile.
If you have damaged or missing teeth, you should see a dentist to discover how crowns or bridges could help you to have a better smile.
About Dental Crowns
Crowns are cap-like structures that sit on top of a tooth or implant abutment. Dental crowns look like natural teeth. At Trailhead Advanced Dentistry, we send our crowns to a lab for customization. You will get a crown that fits comfortably into your smile.
Crown Materials
The structure of your crown depends on your finances, the location of the crown, and whether you have allergies. Always talk to the dentist to find the right type of crown material to balance your needs for longevity, durability, appearance, and cost.
Metal crowns are the strongest and longest-lasting. However, they don't look aesthetically pleasing and are best used for back teeth that need the extra strength offered by metal.
Porcelain or ceramic crowns look most like natural teeth. Dentists use these for front teeth to ensure a great-looking smile or for those with metal allergies. These materials are not as strong as metal crowns.
Resin crowns cost the least but wear down the fastest over time. These types of crowns may crack as they wear down.
Porcelain-over-metal crowns have the underlying strength of metal crowns with the color-matching of porcelain crowns. Often, these types of crowns support large spans of bridges due to their extra strength. The porcelain on these crowns may break or show the metal through the porcelain.
Who Needs a Crown?
Most commonly, they strengthen teeth with severe decay that weakens the tooth's structure.
Additionally, a back molar may need a crown after you get a root canal. The process removes some of the teeth, making them weaker. A crown protects the tooth from cracking when biting.
Other common uses for crowns include supporting bridges or replacing missing teeth as the top of a dental implant.
What Happens When You Get a Crown?
The process for getting a crown requires a few steps to ensure that you get a customized, comfortable crown that will protect your tooth.
First, the dentist will examine your tooth to ensure that it is the best option for your tooth.
Next, they'll prepare the surface of the tooth to accept a crown. This process may require cutting off some of the tooth or removing decayed areas.
Once prepared for the crown, the dentist needs to scan your tooth so a lab can make a customized crown that perfectly fits over the prepared tooth. In the meantime, you'll have a temporary crown that will allow you to continue to eat and drink normally until the finished crown arrives.
Finally, when your lab-made crown arrives, you'll return to the dentist for another visit. The dentist must remove the temporary crown they placed before permanently bonding the crown to your tooth.
While the bond is permanent, you can still lose the crown from physical damage. Wear a sports mouthguard during impact sports, and avoid using your teeth as tools to prevent damaging the crown. Contact your dentist immediately if you break or lose your crown. You'll need a replacement.
About Bridges
The name for dental bridges is appropriate because these appliances bridge the gaps in your mouth with artificial teeth. Bridges are a simple, time-trusted way to get your smile back after losing teeth.
Who May Need a Dental Bridge?
Missing an adult tooth in your mouth can cause problems with your smile beyond simply showing a gap in your teeth. The missing tooth will cause neighboring teeth to move over time to try to even the spacing between the teeth. Consequently, you could develop bite alignment problems after losing one or more teeth. Additionally, the gap can affect your speech or eating abilities, depending on the tooth's location.
While some people choose implants to replace missing teeth, not everyone wants to undergo the long process of getting implants. Or they may not have enough bone to accommodate implants. Dental bridges work well as a more affordable alternative to dental implants.
What Happens When You Get a Bridge?
For bridges, you'll typically have a pair of crowns on either side of the gap with an artificial tooth or teeth between. This design uses the term traditional bridge because it is the most common form.
To get this type of bridge, you'll need a few appointments with your dentist.
The first visit serves as the assessment. During this exam, the dentist looks over the gap in your teeth, prepares the teeth on either side of the gap to accept crowns, and creates digital scans of your teeth.
As with crowns, you'll have a temporary bridge to fill the site while the lab makes your crowns and bridge.
Finally, you return to the dentist to have the fixed bridge placed in your mouth. The dentist bonds the crowns on the prepared adjacent teeth and places the bridge into your mouth. You'll have a restored smile as soon as you go home from this last visit.
Visit Us for Ways to Get a Better Smile
Complete your smile with professional restorative dentistry services from us at Trailhead Advanced Dentistry. Dental crowns or bridges can correct those imperfections that may cause you to hide your smile. Let us make your smile one you feel great showing off. Call us today to schedule your visit to see if you need a crown or a bridge for a better smile.