Root Canal Treatments in Matthews, NC
When decay or a crack gets too deep, you may need a root canal treatment to save the tooth. With the modern root canal, we can comfortably and consistently treat the tooth infection and preserve your natural tooth root for many years to come. If you have tooth pain or infection, come see us for an in-depth evaluation to discover your treatment needs. With the use of our amazing 3D x-rays, we can precisely diagnose and treat your issue!
Root canal therapy can help you:
Enjoy a pain-free smile - If left untreated, an infected tooth could form painful abscesses that could require more severe and interventive treatment.
Avoid swelling and discomfort - An infection in the tooth can lead to swelling and pain around your face, cheeks, and neck.
Maintain healthy, natural teeth - There's nothing better than a natural tooth, and we can help you save them when they become infected with high-quality, pain-free root canal treatments.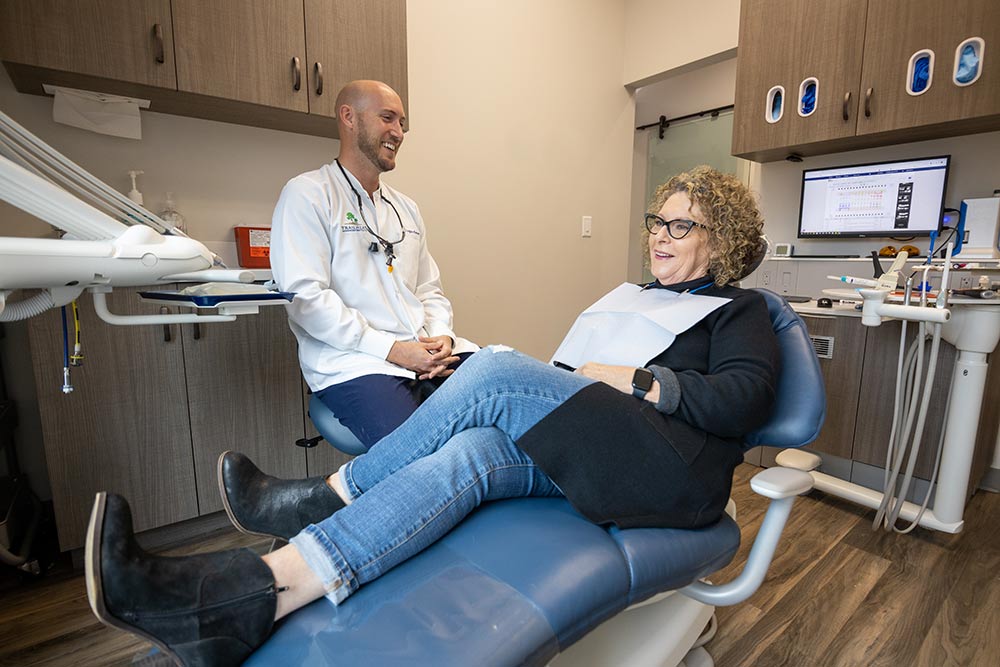 Your Root Canal Doesn't Have To Be Painful
Join us at Trailhead Advanced Dentistry to get sophisticated, modern care in a friendly, professional environment. Our commitment is to help people from Matthews, Weddington, Indian Trail, and the greater Charlotte area maintain healthy and beautiful smiles... and that means we strive to give every patient a personalized care plan, from implants to root canals.
If you have questions about root canals, call us or fill out the form below and our team will be in touch with you!
Ready for your first appointment?
Has it been a while since your last visit? Bring back the sparkle to your smile — make an appointment to visit us!