Trailhead Advanced Dentistry: A Dentist Weddington NC Locals Trust for High-Quality Care
Weddington offers residents large lots in a mainly residential small town. Did you know your city of 11,000 acres only has 27 acres of commercial sites? You likely notice the difference in the quiet neighborhood feel of Weddington. But what should you do if you need dental care or other services? While Weddington has few commercial buildings, the town is close enough to Trailhead Advanced Dentistry that you don't have a long drive to reach a local dentist Weddington NC residents can trust the health and appearance of their smiles.
What to Do Around Weddington
Weddington promotes healthy lifestyles for residents with its many in-town fitness options. Whether you prefer the gym or the pool, you'll find something great to do with the entire family. Plus, these community gathering spots are ideal places to meet your fellow Weddington residents and further strengthen your small-town bonds with your neighbors.
Weddington Fitness and Community Center
The Weddington Fitness and Community Center is a great way to get in shape, prepare for a sport, or tone up your body. With various classes offered throughout the year, you'll find something to suit your fitness goals. For instance, you'll find CrossFit classes, Olympic lifting training, and baseball season preparation among the offerings. If you are not already part of the fun here, get started now.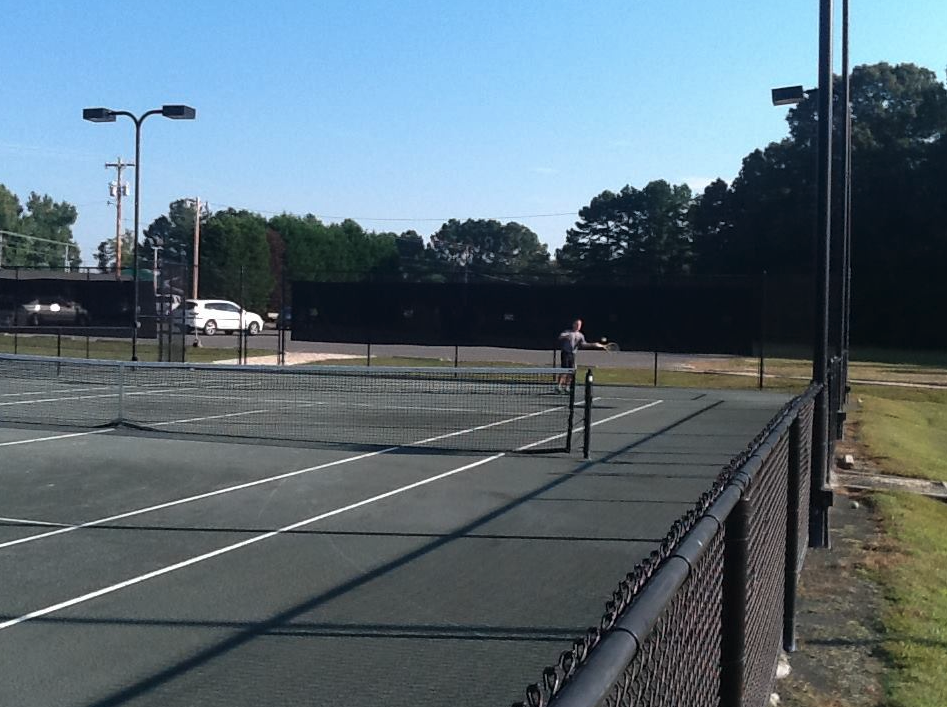 Weddington Swim and Racquet Club
To enjoy swimming or tennis in Weddington, sign up for a membership to the private Weddington Swim and Racquet Club. This club works hard to make its members feel welcome with a variety of social events. You'll also find evening class options if you can't make day classes fit into your work schedule. Recently, this club started offering the trendy sport of pickleball. Go check it out to get active and stay healthy right in your hometown.
Services We Offer Our Patients at Trailhead Advanced Dentistry
At Trailhead Advanced Dentistry, we promote healthy teeth and gums with our state-of-the-art dental services. Our patients can get general care for better oral health or cosmetic treatments to improve the appearance of their smiles. Some of our many services include the following:
General Dentistry Care for Healthier Teeth
Your teeth need regular professional cleanings to remove tartar and plaque that your daily toothbrushing can't. They also should have annual exams by a dentist who can spot and treat decay or other issues in the early stages.
You'll find all types of general dentistry services at Trailhead Advanced Dentistry. We offer preventative exams, cleanings, and screenings. Plus, we can address cavities, cracked teeth, and more with our restoration treatments. Healthy teeth start with quality, regular dental care, which you can get from us at Trailhead Advanced Dentistry.
Teeth Whitening for a Brighter Smile
Brighter teeth help you to stand out in a crowd and make a better impression in interviews. You can get whiter teeth with professional whitening services. You won't find these powerful solutions at a pharmacy. Only a dentist can provide you with prescription-strength take-home whitening kits or in-office procedures.
At Trailhead Advanced Dentistry, we use the latest whitening technology to give you the most brilliantly bright smile you can get safely and quickly.
Invisalign for Straighter Teeth Without Braces
Bite misalignment can make smiling feel embarrassing, but you don't need to wear braces as an adult. The Invisalign system leverages the latest oral scanning technology to create perfectly fitting aligner trays that effectively improve the alignment of your teeth. Only approved dentists can fit you with Invisalign. You'll find just such a dentist near Weddington at Trailhead Advanced Dentistry.
Emergency Dental Services for Urgent Situations
>Before a dental emergency happens, you need to know how to respond. Call us at Trailhead Advanced Dentistry if you need emergency dental care, such as treatment of severe dental pain, swelling near a tooth, or a broken tooth. We'll do everything we can to prioritize your visit to get you the treatment you need.
Part of protecting your dental health is having care as soon as possible for dental emergencies. You can trust us to give you the urgent treatment required.
Find a Weddington Dentist You Can Trust at Trailhead Advanced Dentistry
The comfortable small town of Weddington focuses mainly on its residential atmosphere rather than commercial growth. Luckily, if you need a dentist near Weddington, you can easily find one at Trailhead Advanced Dentistry, just a few minutes away. Contact us to schedule your appointment for any dental care you need.
Ready for your first appointment?
Has it been a while since your last visit? Bring back the sparkle to your smile — make an appointment to visit us!