Dentist in Wesley Chapel NC
Dentist in Wesley Chapel NC
Living in Wesley Chapel you are close to the things you need, near the neighbors you love, and in a spacious enough area to feel rural. When you need services to help you to take care of your personal health, such as dental care, you don't have to go too far from Wesley Chapel to find them.
In fact, we at Trailhead Advanced Dentistry are only a few minutes away. From our convenient location, we provide you with a multitude of dental services that keep your teeth healthy and improve their appearance. Please find out more about us and other things that make Wesley Chapel a great place to make your home.
What to Do Around Wesley Chapel
While the village of Wesley Chapel only takes up a little space, you have plenty to do for fun in the area. Check out a few of our favorite things to enjoy around Wesley Chapel.
The premier gathering spot in the village is Dogwood Park. Here, you can try your hand at geocaching, hiking,  picnicking, or visiting the little free library. If you have a dog, you'll find two dog parks, one for small and large dogs, to bring your pet. Additionally, you can enjoy fishing in the lake from the wheelchair-accessible pier if you have a fishing license. For significant events, you even have the option to reserve the park.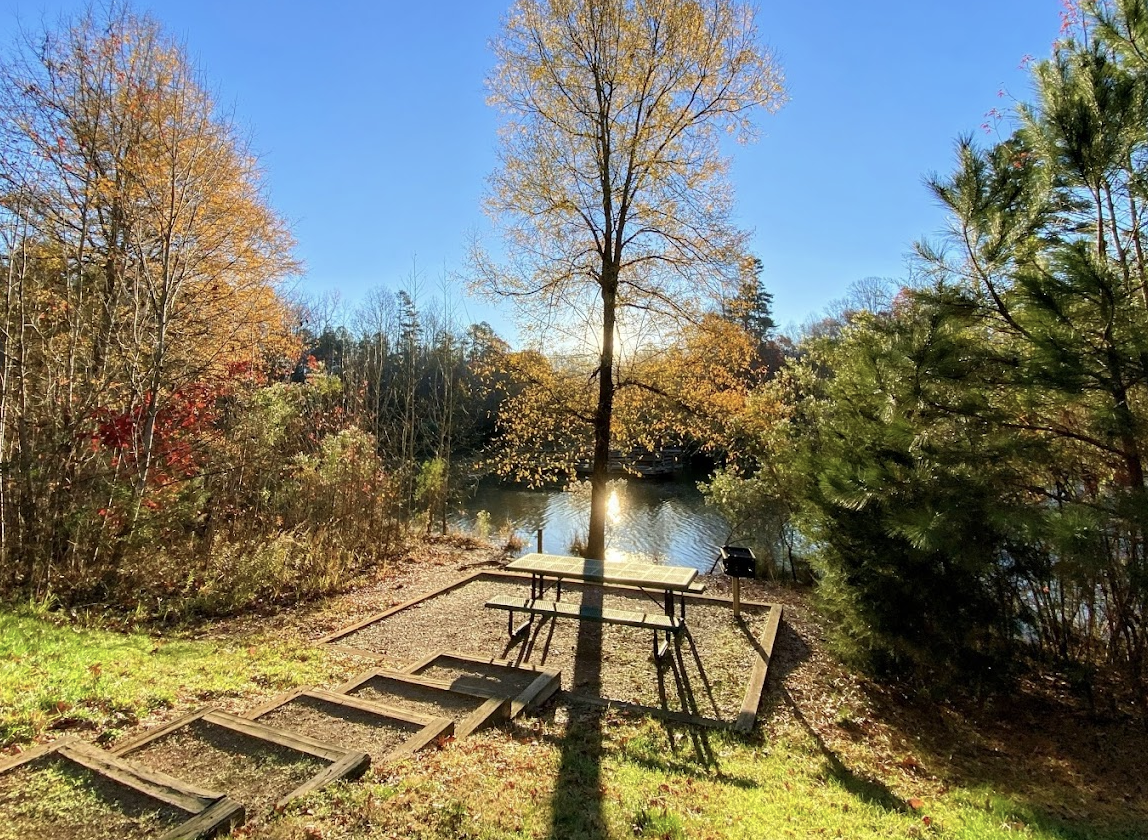 Very close to Dogwood Park is the Weddington Optimist Park. This site hosts games played by the Wesley Chapel-Weddington Athletic Association (WCWAA). Locals can play with their leagues in games, volunteer your time helping the WCWAA, or sign up your kids to participate. Outside of league play, you can also bring younger kids to Weddington Optimist Park to enjoy the playground. This park brings together people from both Wesley Chapel and Weddington to enjoy playing a variety of sports together, from baseball and basketball to soccer, wrestling, and lacrosse.
About Us at Trailhead Advanced Dentistry
At Trailhead Advanced Dentistry, we love to stay active in our patient's dental health. Therefore, we offer services that include dental exams and cleanings to prevent issues and restorative care for fixing problems. Plus, we can make your teeth look better than ever with our cosmetic dental services like Invisalign or teeth whitening. Learn more about how we serve Wesley Chapel residents.
Dr. Logan Reiter heads up our team at Trailhead Advanced Dentistry. He graduated from the renowned University of Maryland School of Dentistry at the top of his class. Today, Dr. Logan continues to pursue advanced education in a variety of dental topics. Therefore, he has the capacity to fit patients with Invisalign, perform root canals, and do dental implant surgery.
Like Dr. Reiter, our dental assistant, Natalie, and office manager, Robbie, are equally dedicated to providing patients exceptional care. Visit us at Trailhead Advanced Dentistry to meet these dental professionals and see the difference a team of genuinely caring staff can make in your experience.
We provide multiple dental services for our patients, including many that you won't find at other general dental offices. Contact us for general dental care. Whether you need cleanings, x-rays, or exams, these preventative procedures are among those most frequently used by our patients.
Sometimes, our patients come to us with dental pain, indicating that they have a specific problem to address. Dr. Reiter will examine you to determine the best course of action. You may need a filling, a root canal, or an extraction and dental implant. We can help you to restore your teeth to painless function with our restorative services.
Finally, you may want to look better. Our cosmetic services, such as Invisalign, make your already healthy teeth look even better.
Finally, turn to us if you have an emergency dental need, such as a broken tooth or severe pain. We'll get you treated as quickly as possible. Call us on your way to expedite your care.
Reach Out to Us When You Need a Dentist Wesley Chapel NC Residents Can Easily Visit for All Their Dental Needs
Visit us at Trailhead Advanced Dentistry when you need exceptional dental care. We offer state-of-the-art tools to enhance our dentist's expertise and skills. You get services that include cosmetic and restorative treatments to improve the health of your teeth, your smile's appearance, and your overall well-being. Call us today to make an appointment for whatever dental needs you have. We're here to give you a great, healthy smile as we strive to remain a top dentist Wesley Chapel NC, which locals trust.
Ready for your first appointment?
Has it been a while since your last visit? Bring back the sparkle to your smile — make an appointment to visit us!